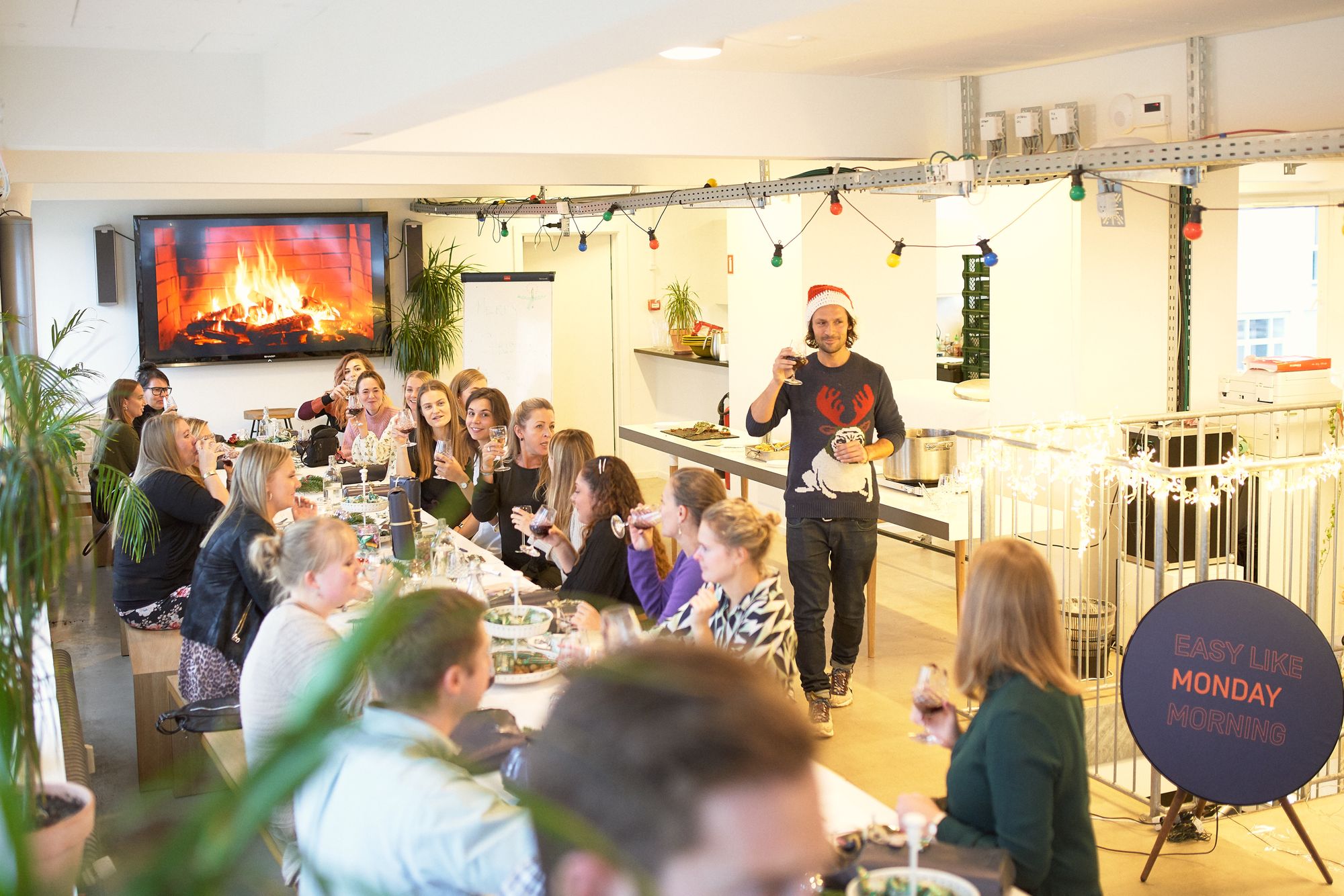 December. The final month of the year. The month we celebrate family, friends, and coworkers. No matter how hygge it is in our heads, somehow most of us always end up leaving everything to the last minute. Not so hygge.
Year after year it sneaks up on us like a thief in the night. To most of us, this leads to quick fixes like buying Christmas presents for employees at the last minute before the Christmas holidays, booking overpriced and mediocre Christmas dinner venues, and a lot of other half-hearted Christmas initiatives.
So this year we decided to do something a little different.
Last Thursday we brought our customers together to inspire and showcase all the different Christmas options available through Good Monday.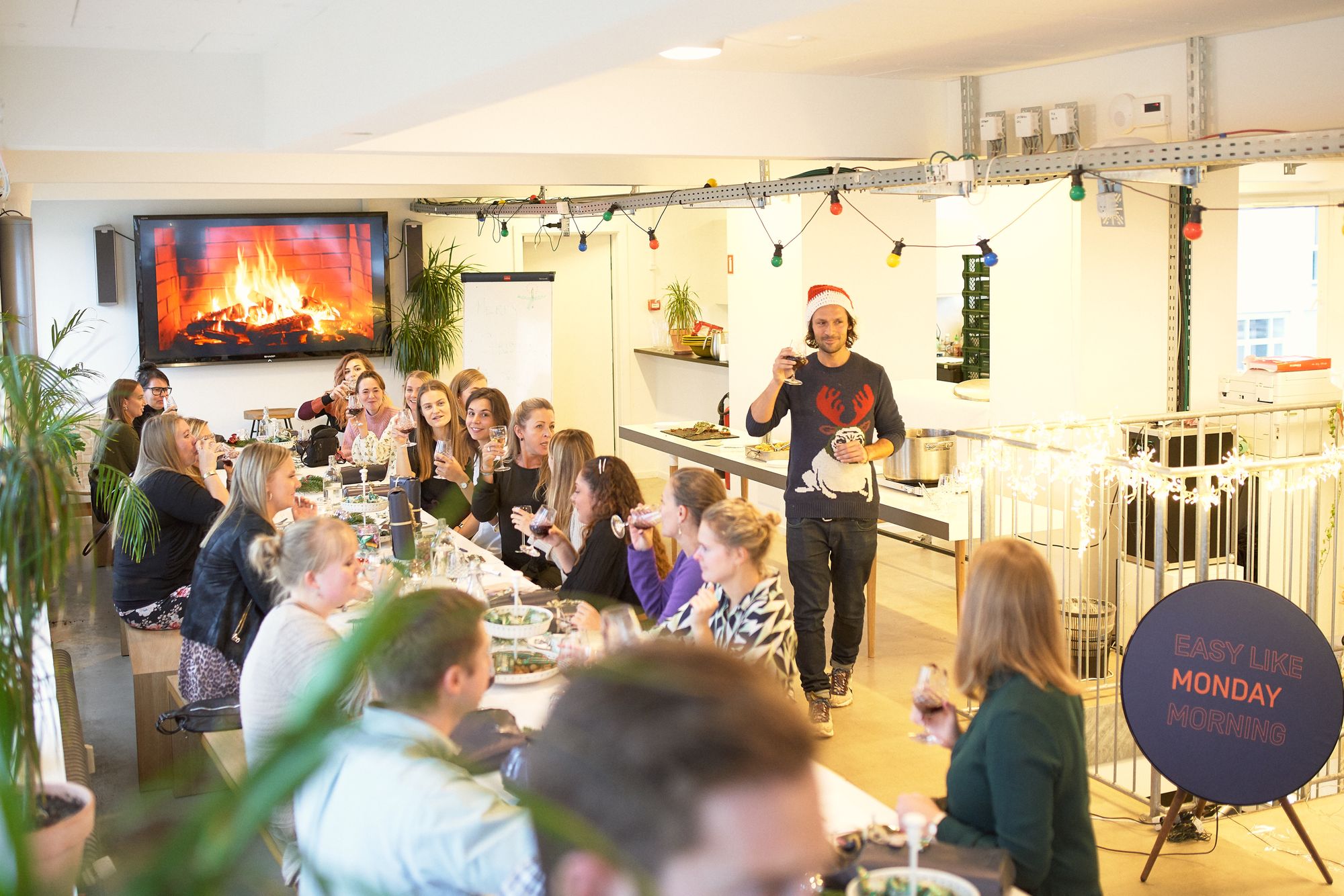 We hooked up with some of our beloved partners and suppliers who know a thing or two about Christmas treats and spirit and told them to dazzle our guests. And dazzle they did.
The Good Monday Christmas Elf made sure that Santa paid a visit all the way from Greenland, delivering presents and a little bit of magic.
And who knew it is possible to get a Christmas tree delivered direct to your office and picked up whenever you want?
With good old Danish Christmas-hygge comes æbleskiver and gløgg. We made sure we had plenty of each - such a relief getting both delivered from one of our gløgg pushers. It tasted amazing - (psst...There's no shame in spiking it!).
And of course, traditional open-faced Christmas sandwiches were served; perfect for your Christmas party or for pampering your employees during December on a regular weekday. As is the great selection of wines and Port available!
Trees, Santas, and gløgg! Oh my!
The Christmas Elf also made sure there was a little something for the sweet tooth - a huge variety of Christmas chocolate, Christmas calendars full of treats, and boxes of chocolate for the office or as gifts for partners and employees. Everything is possible - It's a chocolate miracle!
And, if you are one of those struggling to find the right employee Christmas present you never have to fear again. The Good Monday Christmas Elf can help find the right presents.
You might think that we are crazy Christmas maniacs starting to prep for Christmas in early October, but the truth is that preparing for Christmas celebrations at the office always takes longer than you expect!
Why not be one step ahead of Christmas this year so you can focus on spreading love and hygge to the people you work with day after day. It's time to kick back, relax and enjoy the season with your colleagues.
Log in, search for Christmas, and feast your eyes on all the possibilities!